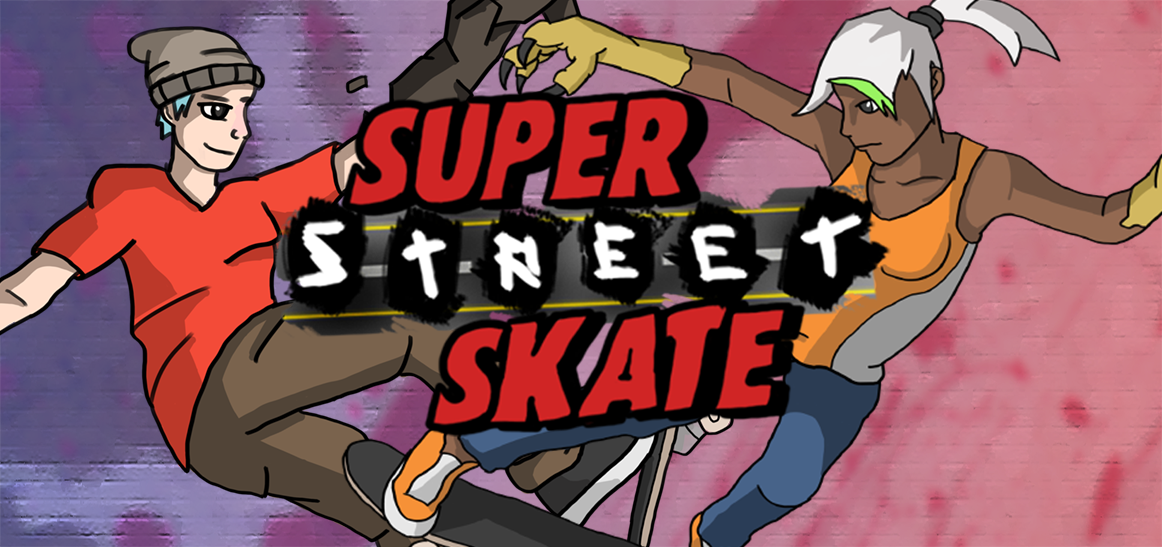 Super Street Skate
A downloadable Demo for Windows
The Game

Super Street Skate is a third person action rogue-lite where players skate across a procedurally generated city, gathering super powers in preparation to save the mayor from the clutches of some giant monster. We have over a hundred different powers planned, that shape the way the player hits, throws and moves around!

The aim is to search around the level for your powers, shop and boss tile as shown on your mini-map. Enemies spawn all across the city and if defeated have the chance to drop money/health. The money can be used to buy health,armour and additional powers from a shady alleyway dealer.
Super Street Skate has Xbox Controller support.

Features
100 plus unique powers;
3 different environment to explore;
Procedurally generated levels, no two runs the same;
Character customisation and creation;
Intense fights against large scale bosses;
Fluid skating based movement;
About Us

Taking a year out from studies to start your own company is a challenging task, but as six students wanting to break our way into the games industry it was challenge we were happy to rise to. Working together has been incredibly fulfilling and its been great to watch Super Street Skate grow from the tiny prototype we started with.
Support
We're live on both Steam Greenlight and Kickstarter! Support us by following either one of these links below.
Install instructions
Download the demo above, then unzip the folder to wherever you wish. Inside is a .exe called MCM, double click that to start running the game.